October 22nd, 2010 by carolyn
So we have spent this week exploring the neighborhood in between doing fun stuff like getting phones, getting a new drivers license and organizing our stuff.  It has been beautiful autumn weather here and its been nice getting out and exploring our new (old) home.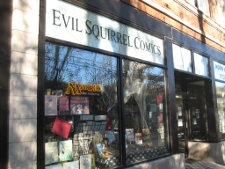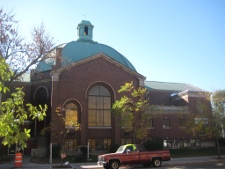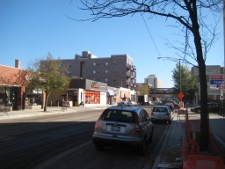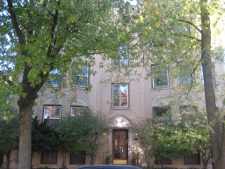 The lake, art, funky buildings and what American neighborhood would be complete without 7-11 and McDonalds?  So for those of you still reading, a poll……..
Is anyone interested in hearing a bit about our observations as we move back to Chicago?  Is it interesting or just annoying?  When this whole blog started out 3+ years ago, Matt was writing a lot of "wow, this is really interesting about London stuff".  Is it time to do a bit of this in reverse?  Let us know what you think.