April 27th, 2009 by matt
Well, in an attempt to not lose the blogging momentum, I've been back from Greece for less than 24 hours and here I am writing! This will just be a photo dump with a few select photos. In a nutshell, Greece was amazing. Relaxing, beautiful and fun. That sums it up nicely. I'll have to post multiple things to get it all in since we spent time on 4 islands and Athens. Busy busy. Anyhoo, you can now see all our unedited Greek photos.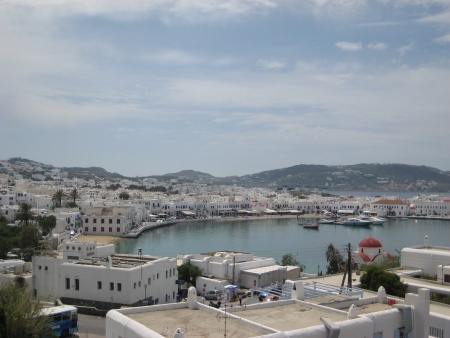 The lovely town of Mykonos. In the summer, this place is a mob-scene, but show up a couple weeks early and it's quite wonderful.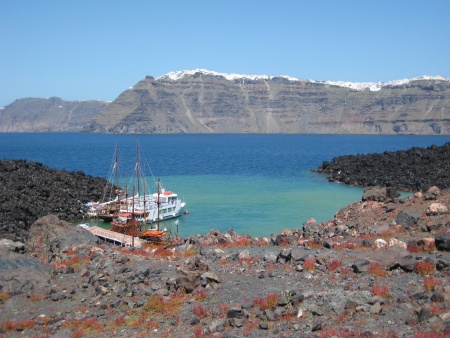 The Caldera, volcanic center and town of Santorini. Yes, the white on the tops of those cliffs is a town and the houses all mostly white and blue. Love this photo. Much more on Santorini to come.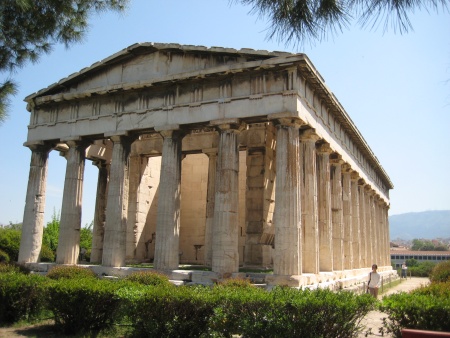 The Temple of Hephaestus in Athens. Not as big as it's neighbour, the Parthanon that sits atop the acropolis, but it's more intact. It was a joy to come upon this in the Ancient Greek Market (aka. the Agora).