So the city is still recovering from the snow storm yesterday.  Most train and bus routes were running today but side streets and sidewalks have become solid ice rinks as nobody here shovels.  All the walkers yesterday have packed the snow down nicely into ice packs.  I thought I would share a few photos from my snow day.

Looking out our window on Sunday night as the snow began.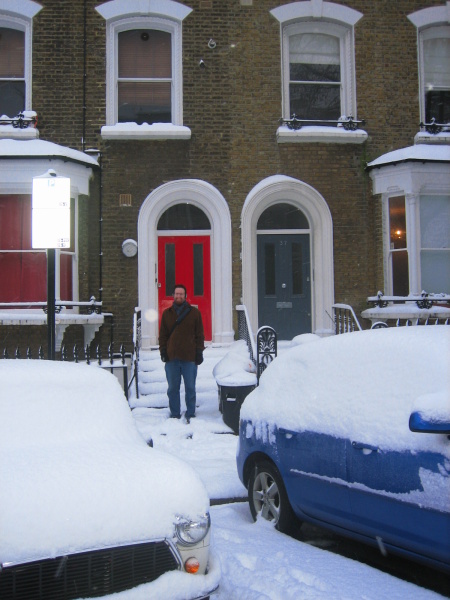 Matt outside our front door on Monday morning beginning the journey to work.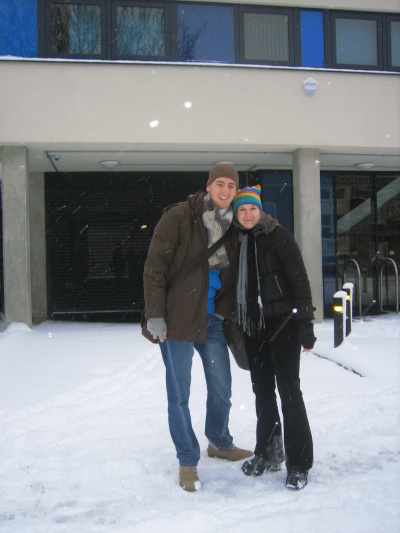 Coworkers waiting for the building to open Monday morning.
More coworkers on the way to lunch.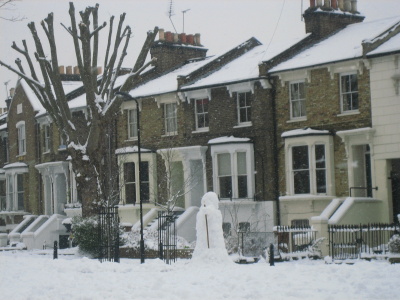 A lovely snowman =).