So the title will give you a hint. We're still in the Czech Republic, but we've moved into the lands of Moravia, which is different from Bohemia. Here we go.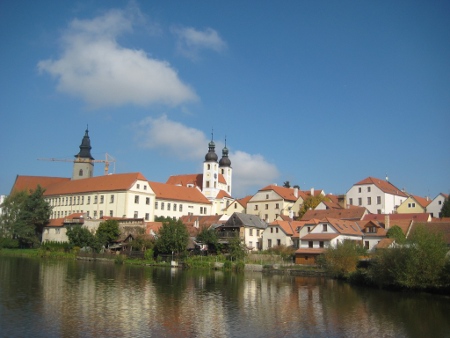 This town is an UNESCO heritage site for it's amazingly preserved town center. Literally it's stuck in time in the 16th century. It's surrounded on three sides by ponds which acted as defense, fishing and water supply for the town.
The crown jewel of this town are these well preserved Renaissance facades in the town square. We spent many an hour enjoying them. The town square was really quite nice and the town is now ringed by parks. It was a great way to spend a couple of days.
Give up? It's Telc. Nice hotel, nice people, the chateau was really interesting and the size made it quite accessible. And in early October, it's very very quiet. I hear in the summer it's a bit of a mob scene. Oh yeah! The sun came out again! 🙂
And this is a bonus picture for Lisa who has been asking where the Matt/Food/Beer pictures. Here you go!