The last weekend in August is August Bank Holiday in England (and much of Europe, I think).  It marks the end of the 6 week school summer vacation and is the last public holiday until Christmas.  We decided to take advantage of the three day weekend to hop the Eurostar under the Channel and head to Belgium.  The Eurostar terminal is at St. Pancreas station – just a 15 minute bus ride from our flat.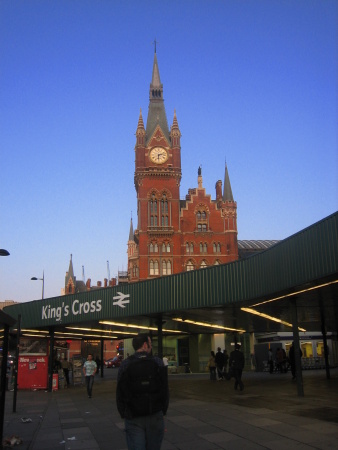 We took the 7 am train from London and arrived in Brussels at 10 am (even with a one hour time change).  Our plan for the weekend was to head to Brugge, the capital of West Flanders and a canal based UNESCO World Heritage site, and enjoy some Belgium chocolate, frites and beer.  We stayed at the Bauhaus Hostel just outside the main city centre and after dropping off our bags headed out to explore.
Here is the belfry in the city centre, we climbed all 366 steps to the top: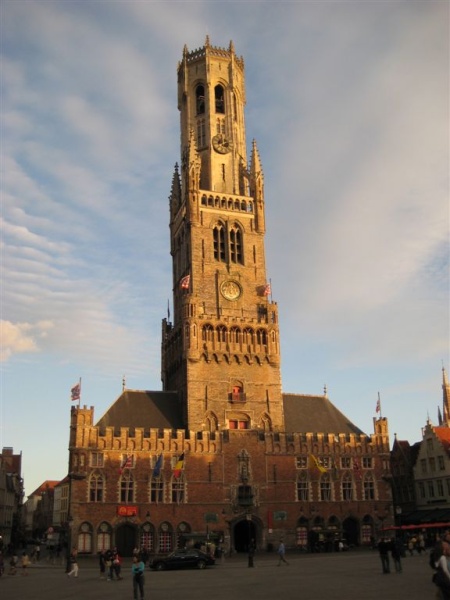 Here is a view from the top:

We explored through lots of cobblestone streets, toured a brewery and an old beguinage and enjoyed some good fish stew, steak, frites and belgium waffles.  We even rented bikes and journeyed a few kilometers out of town to Damme.
On Monday we got up early to catch the bus to DeHaan, a town on the coast of the North Sea.  We got to town about 9 am so the beach was pretty quiet.  We had it to ourselves for a little bit and then the crowds started to come out.  So we headed back to Brussels where we would spend our last night before catching the 7 am train back to London – just in time to get to work for 9 on Tuesday.
Here is a picture from the beach: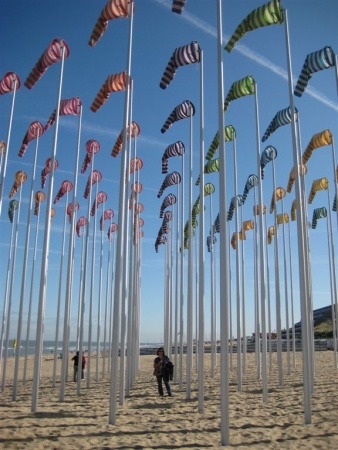 We only had one evening to explore Brussels but it seems like an exciting city with tons of amazing architecture – old and new.  Like this Art Nouveau building: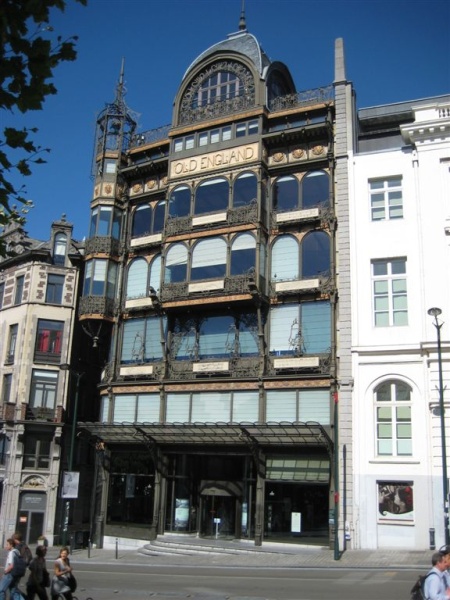 I'll leave it to Matt to fill you in a bit more on the food and beer we enjoyed in Belgium.