I reach the penultimate Paris post with a simple couple of photos:
Here's the Champs-Elysees looking toward the Arc de Triomphe. I love the blue lights on all the trees that frame the Arc so nicely.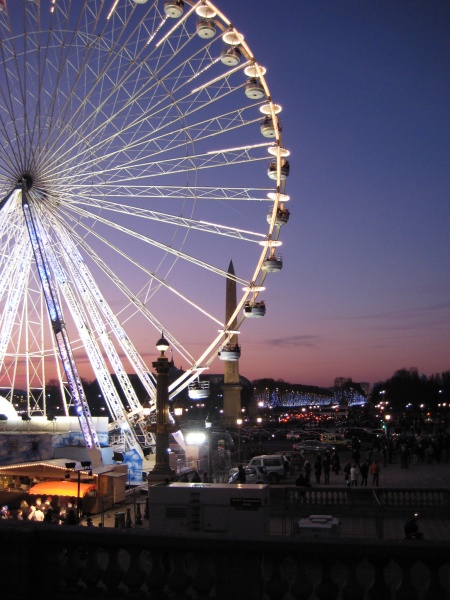 As far as I can tell, this Ferris Wheel was put up 'temporarily' in 2000 and has been in the Place De Concorde ever since, sitting halfway between the Louvre and the Arc de Triomphe ever since. When IM Pei's pyramid was built, people freaked out about it not fitting in with its surroundings. Meanwhile, this Ferris wheel breaks up one of the more famous stretches of city in the world, and I didn't even know it was there until I was walking towards it. Still, I think this photo is pretty cool with the ferris wheel sitting in front of the obelisk.