Just to make people jealous, here are a selection of pictures that hopefully illustrate my trip here. If you want more words, check out a previous writeup.

Here is Östermalm looking along some of the waterfront (there's a lot of waterfront in Stockholm since part way between the North Sea and Baltic Sea)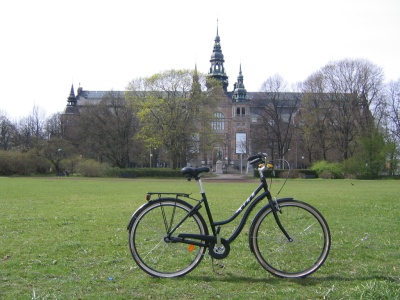 Here is my rented bike in front of a museum on Djurgården
A Hot Chocolate and Cake break in a pretty square in Gamla Stan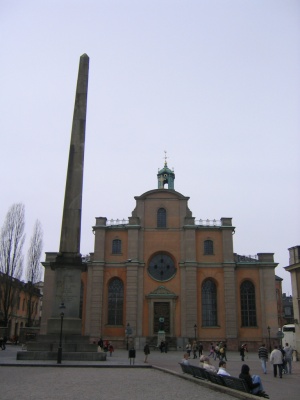 The front of one of the many churches in Stockholm. This one is known for a sculpture of St George fighting the dragon he supposedly slayed.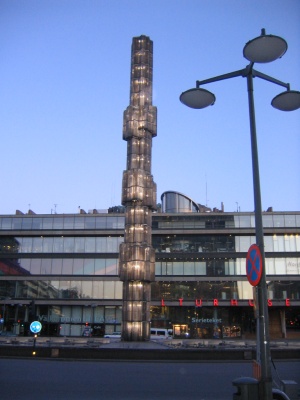 A slice of modern Stockholm. Personally, I kind of like this sculpture.