Over the past few months we had a chance to learn about making traditional holiday foods with some London friends.  In December, Gerry taught us to make Costa Rican style tamales that her family made to celebrate Christmas.  It was an all day affair that started with shopping for ingredients at Borough Market and the local supermarket.  Followed by reviewing several recipes to come up with the best way to make corn and bean and pipian tamales.  Next step was to prepare the masa, banana leaves and filling and finally the whole event was topped off with the best part, eating them.  Here is some photo evidence of the effort:
Prepping the banana leaves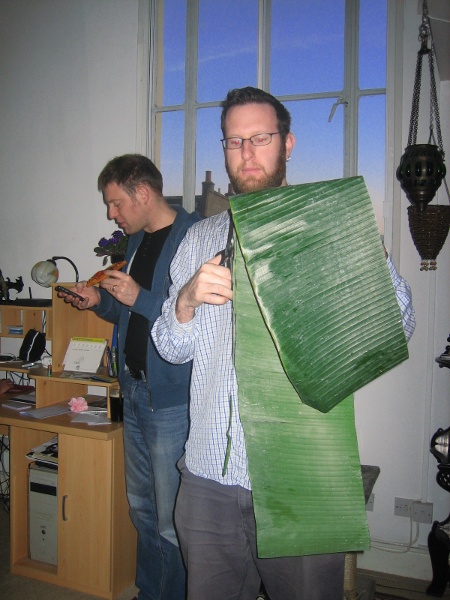 Preparing the masa and fillings: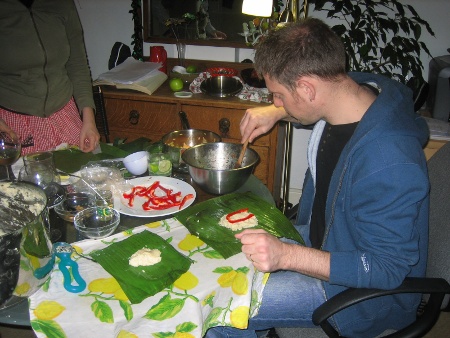 Enjoying the finished product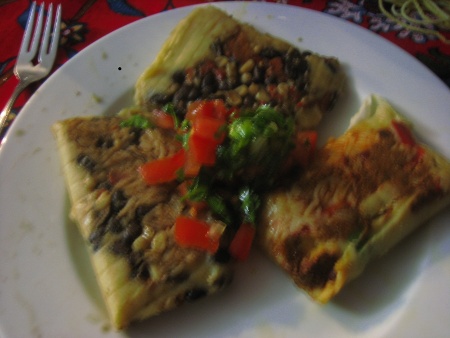 Then few weekends ago, Susan and her cousin Cecelia taught me to make Swedish semlor, a decadent pastry dessert used to celebrate Shrove Tuesday (Mardi Gras) before the start of Lent.  Susan made a stop at a Swedish shop to pick up the ingredients which included special flour, almond paste, double cream and cardamom.  Here is some more photo evidence of the efforts.
First the dough was mixed and buns rolled out, brushed with egg and baked to be soft with a crispy outside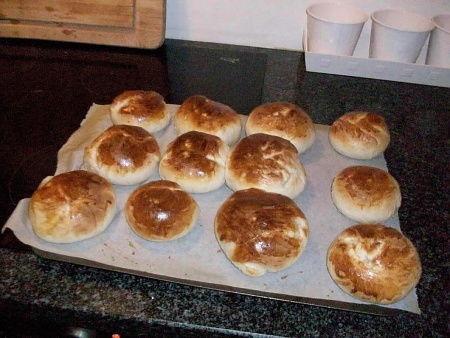 Then the cream and almond paste was mixed, the tops of the buns removed and filled with cream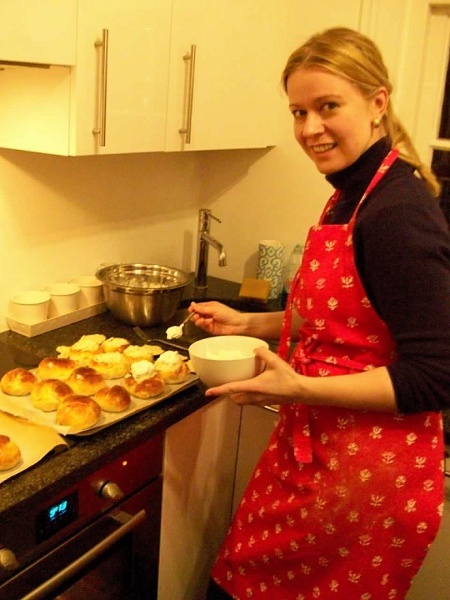 Then the tops were placed back on the semlor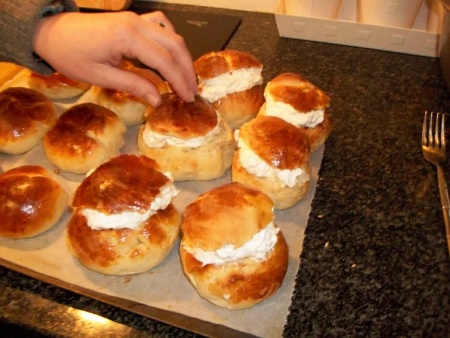 Filling up on cream and dough

Its been an enjoyable few weeks of eating.  Thanks for the lessons ladies!