We had a day out at the races to celebrate the 30th birthday of one of my work colleagues.  We all (about 15 of us) trekked down to Sandown Park in Surrey on Guy Fawkes day.  I was told the racecourse was known for the suffragette who threw herself in front of the Kings horse in 1913 as a protest to get women the vote but it seems that actually happened at the Epsom Downs Racecourse.

It was a beautiful day and we placed some bets and enjoyed the sun, mulled wine and watching the horses parade around the circle before the race.  A few of us made successful bets.  It was so sunny we even had to squint.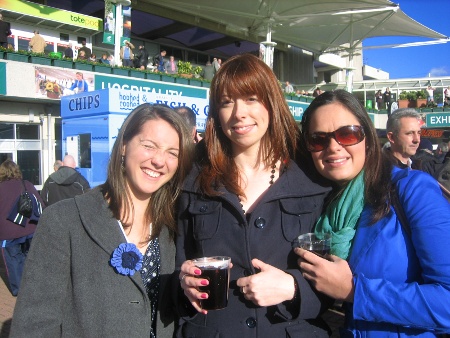 Being Guy Fawkes night I met up with Matt, Ben and Gerry after the races at Alexandra Palace to watch the fireworks show.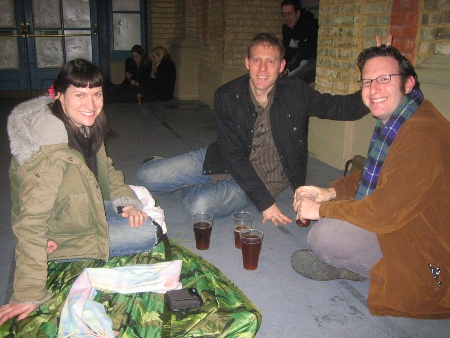 Lovely London day……………………………..