After seeing the vast array of history and culture that the British Museum has to offer, it was time for a little something different. Look at the two images below and please write a 5000 word essay on the differences: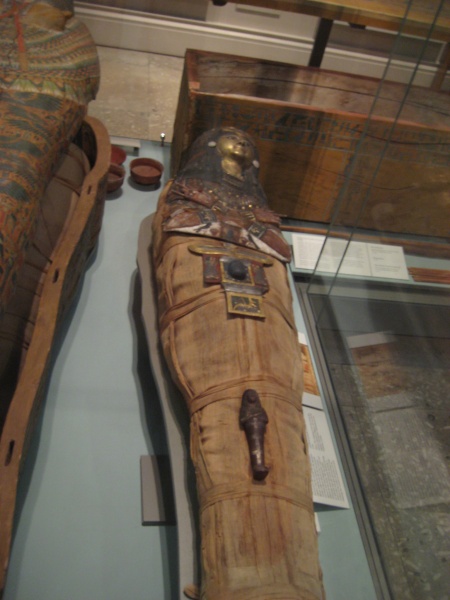 An Egyptian mummy in the museum
An "Egyptian" statue at Harrods surrounded by luxury goods 🙂
I go in circles to say Carolyn and my next stop on our little London tour day was Harrod's which is one of those gigantic department stores. It's very large and is very beautiful but it's quite different from a museum. We were most curious about the food hall since neither of us is much of a shopper. It was impressive, but the numbers of people got a little overwhelming:
We decided to check out some of the less crowded parts of the store and take in the wide array of goods to be purchased.