While taking a walk along the River Adur (not Ardur!) with Dina and Adrian, we came upon the Parish Church of St Botolph. Apparently, this parish now only numbers 50-60, but the church is significant because the main part of it is from about 950, making it one of the oldest churches still standing in England. It was always designed to service the nearby farming communities. St Botolph is pretty obscure but he's apparently the patron saint of travelers. The church is situated in an isolated feeling section of southern England. It's only about 3.5 miles from Shoreham, which has about 20,000 people living there, but you wouldn't know to come walking upon it.
The tower part is somewhat newer (if you consider the 13th century to be new).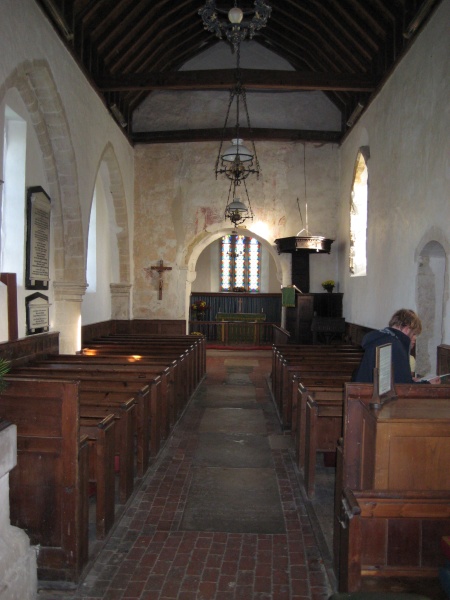 Apparently Anglo-Saxon churches tend to be of simple decorations and design, but it's got a nice quiet contemplative feel to it. And the acoustics in all these old structures is always impressive.