Well, it wasn't my first time in AZ, but it was the first time seeing what will be my parents new home. They'll be retiring pretty soon and they've decided to spend their retirement in development outside of Tucson. It's called Coyote Creek. They bought about 3 acres on the edge of the development and currently border state land, so their eastern view has a straight shot along the desert to a beautiful mountain. Below are a few pictures of our time there.

Here's the Badanes family in front of the sign announcing their arrival in the area (it's a little swanky there 🙂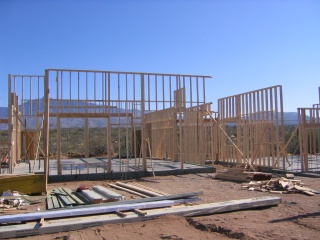 This is the house in its present state. My mom was so excited to see the frame of the house up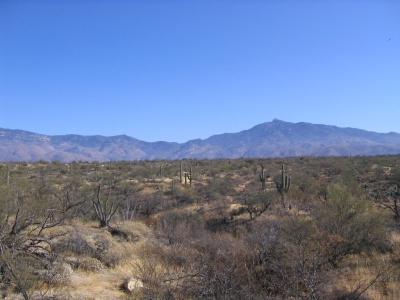 This is their view outside the living room/kitchen and their bedroom
These are the lucky new home owners!
This is me sitting on the bulldozer they're using to do various construction-y stuff 🙂